Logement à Carpentras
( Reference 0008791 )
From the 2020-11-10 for an indefinite period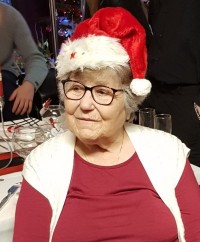 ANTONIA M.
Carpentras Provence-Alpes-Côte d'Azur France
This user has provided proof of residence
You will be able to contact ANTONIA M. after you have logged into your account
About the housing
Nous recherchons une dame qui serait présente toutes les nuits pour assister une dame agée de 90 ans avec difficulté pour marcher. vous disposez d'une chambre individuelle et utilisation de tous les communs de la maison. aucune participation demandée pour eau, electricité ou chauffage. maison en ville à Carpentras avec petite cour. wifi, TV dans votre chambre. une infirmière gère les médicaments et toilette. une assistante à domicile gère le ménage et les repas.
Service(s) requested
Senior assistance, Assistance to people with disabilities
Rules of procedure for common use
acompagnement d'une dame agée de 90 ans. presence au minimum la nuit de 20:30 à 8:00. non fumeur. partage de la maison, visites non autorisées sauf cas particulier.
Amenities provided
WIFI, Chambre seule